THE HIDDEN GEM OF WEST PLANO
The WBKids ministry is the hidden gem of West Plano, because most people assume bigger is better when it comes to children's ministry, but there are advantages to being small. Larger churches, by nature, must develop a program for children's ministry, and children either fit into the program or they don't. When you are smaller you can program the ministry around the needs of the child and help them grow from where they are.
As a bonus, most children's ministries are staffed by either the parents of the child or by young interns. Here at Willow Bend Church, we have 6 children's workers who each have over 20 years of children's ministry experience, to love and nurture your child. Our workers are not just filling a role, they are people who have found a calling. There is something special about children's ministry at Willow Bend Church
Our ministry offers different ways to get across the message;
Bibilical lessons, crafts, videos, games, creative arts, and singing.
Sunday Mornings @ 9am and 10:30am
K through 5th Grade
WBNursery
Sunday Mornings @ 9am and 10:30am
Infants through kindergarten
WB Bible Explorers Wednesday night and Childcare is available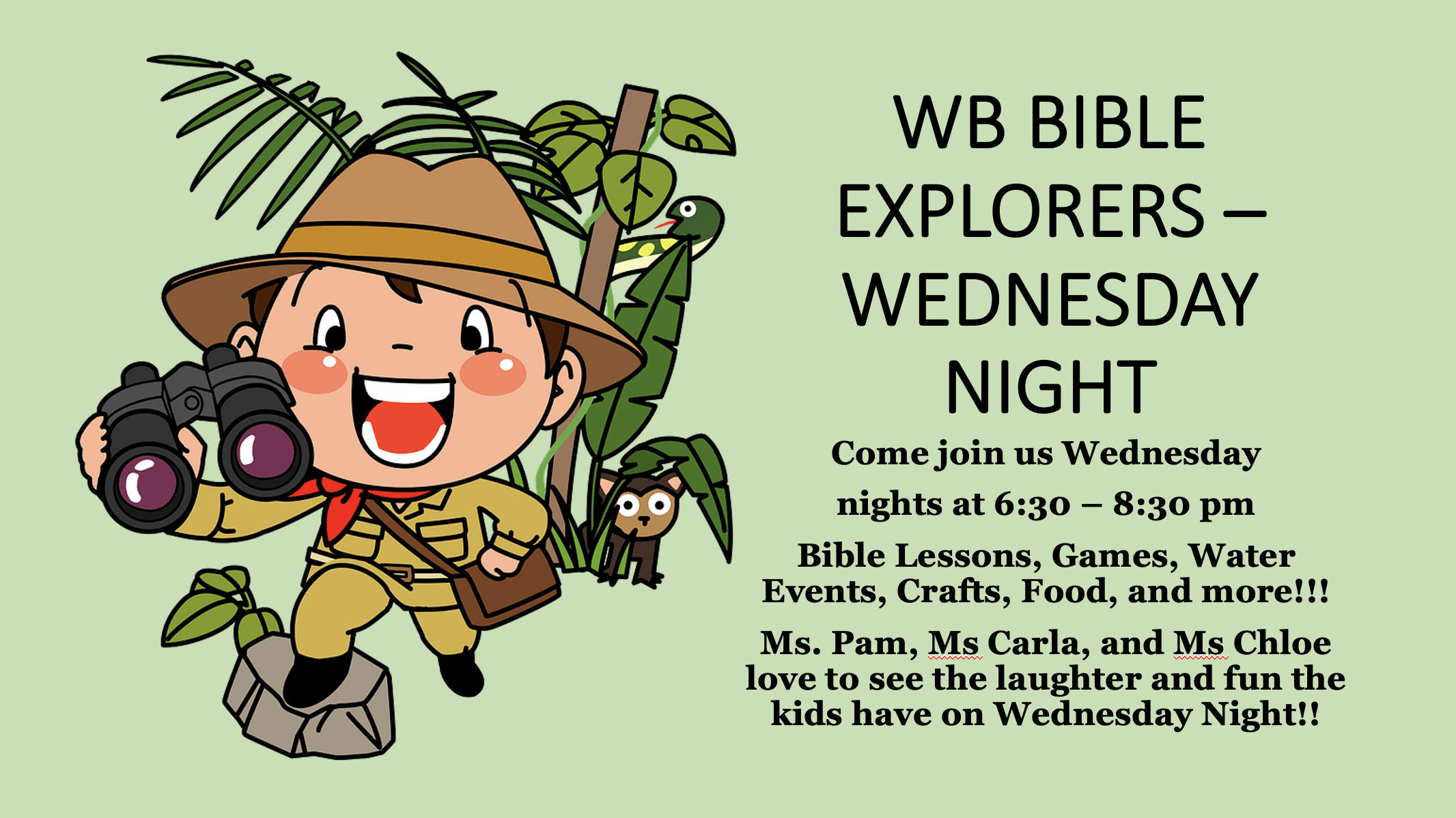 HOW TO GET INVOLVED IN WBKids
Please contact Pamela Berry pam@willowbendchurch..org for more information.
This summer we are not meeting at our normal Wednesday times, please consult the calendar page or contact Pam Berry for more information on meeting times.
But as for you, continue in what you have learned and have firmly believed, knowing from whom you learned it and how from childhood you have been acquainted with the sacred writings, which are able to make you wise for salvation through faith in Christ Jesus.



2 Timothy 3:14-15